This Saturday At Field High School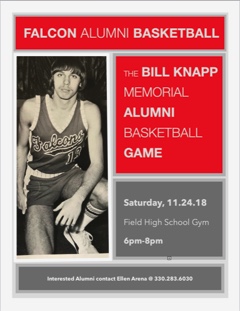 Saturday November 24th is the tipoff for the 2018-2019 basketball season for Field High School. In the afternoon at 2:30 PM, the Ellet Lady Orangemen come to Field High School for a game. The JV teams square off at 1:00 PM. Then at 6:00 PM there is an Field Alumni Basketball game, also at the Field High School. Come on out for the fun!
The Field Falcon boys begin their season with a trip to Rootstown on Friday November 30th at 7:30 PM. JV's tip off at 6:00 PM.