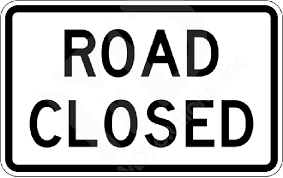 News Release from the Stark County Engineer:
Pontius Road in Lake Township and Suffield Township will be closed between Congress Lake Road and Duquette Avenue for three (3) days beginning on Tuesday, June 13, 2017 for road reconstruction. There will be no through traffic during this time. This is a road re-build project with the Stark and Portage County Engineer's Offices. Neither Suffield, nor Lake Township will pay for any of the cost, as the counties will pay for the entire project.
And incidentally, Chagrin Valley Paving will begin work on State Route 43 on Monday June 12th. Work in Suffield is taking place from 7:00 AM until 7:00 PM. There will be lane closures, but traffic will be maintained.